O General's Wall Mounted Split Air Conditioners 

CXTA-U Series with Inverter Compressor​​ and and Refrigerant R32 | 5 Star Rating
O general Inverter wall split ac provides extreme Cooling with great savings on Electric Bills. The new CXTA series with horizontal flow makes the airflow appear to spread out, for more comfortable experience.
Innovative Inverter Technology​
Harmonized UX Design
Wireless LAN Control (Option)
5 Years Compressor Warranty
1 Year full Unit Warranty
CXTA-U Series: Best Suited for UAE Climate 

Unified Chassis Series with Rotary Compressor and Refrigerant R410A for Unparalleled Cooling
FUTA-U Series​ (1.5 ton and 2 ton)
FETA-U Series (2.5 ton and 3 ton)
Condenser Type: Copper for best in class, energy efficient cooling with easy maintenance
Faster cooling New models accelerate to cool air quicker to reach the setting temperature in the entire room than the current models.
New Technology Optimized airflow design airflow 38%UP!*
Warranty: 1 year warranty on product and 5 years warranty on compressor
FUTA and FETA Series: Most Popular Split ACs in the UAE 
O General Ducted Split Air Conditioners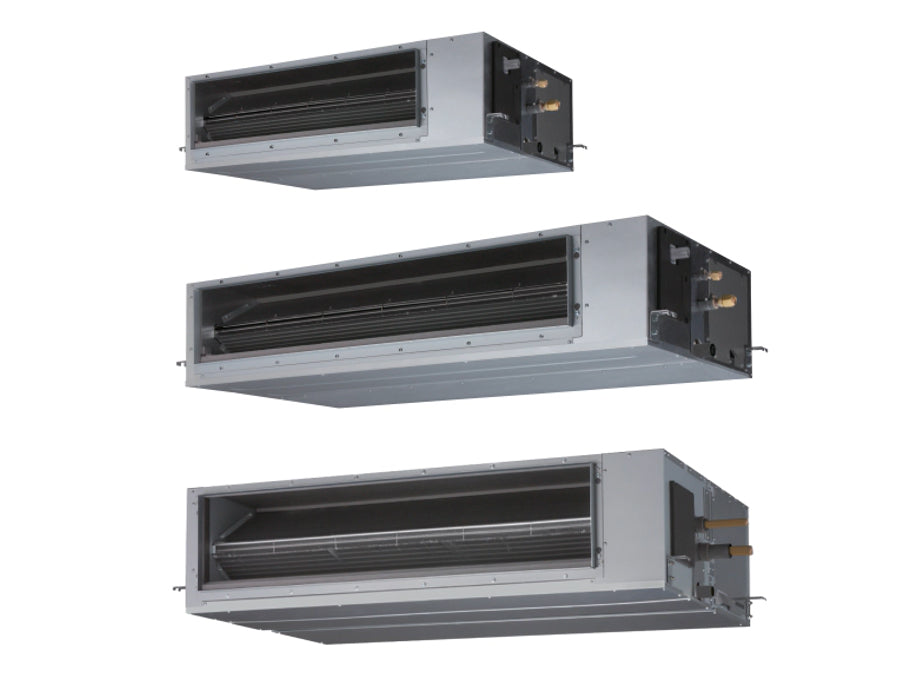 Premium Inverter Duct Split Air Conditioners
CLTA is a high-performance inverter ducted model with innovative inverter technology that cool at least 40% faster than non-inverter models. CXTA ducted inverter air conditioners offer better cooling capacity, minimal operational cost, and extreme durability, making them best for commercial and industrial applications.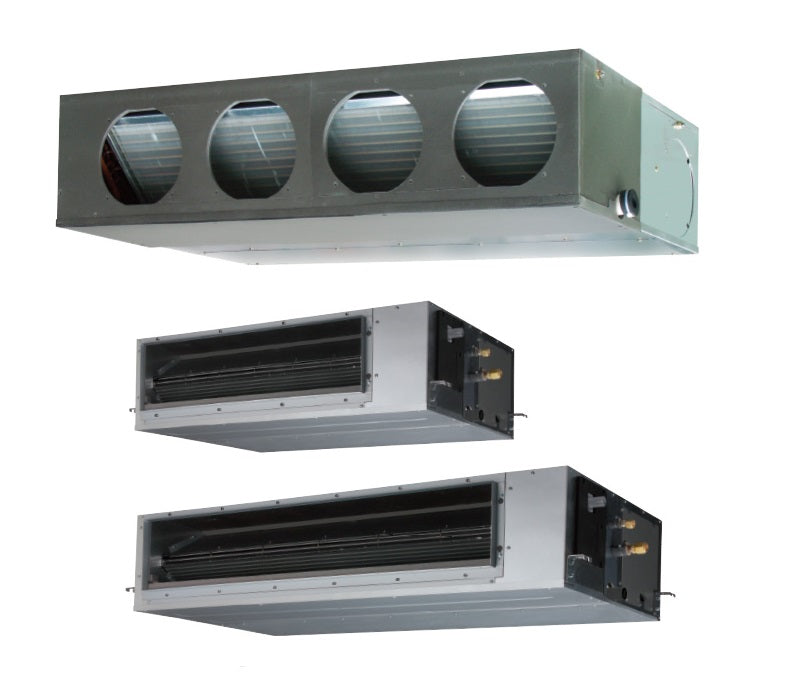 High Tropical Duct (Mid and Large)
Fujitsu General's tropical duct split type air conditioners are one of the best-selling ducted split ac in the UAE. Easy to install and higher durability are outstanding features of these air conditioners. Not only these ducted split ACs are number 1 choice of residents of UAE, but all the major air conditioning contractors prefer it for their projects.